Pythium stalk rot of corn
Pythium stalk rot is caused by the oomycete Pythium aphanidermatum. It can occur any time during the season, particularly if conditions are very wet. It causes decay of the first internode above the soil. The rind and the pith become soft, brown, and water-soaked. The stalk typically twists and falls over, but the plant may remain green for several weeks because the vascular tissue is not destroyed.
Some hybrids are more susceptible than others.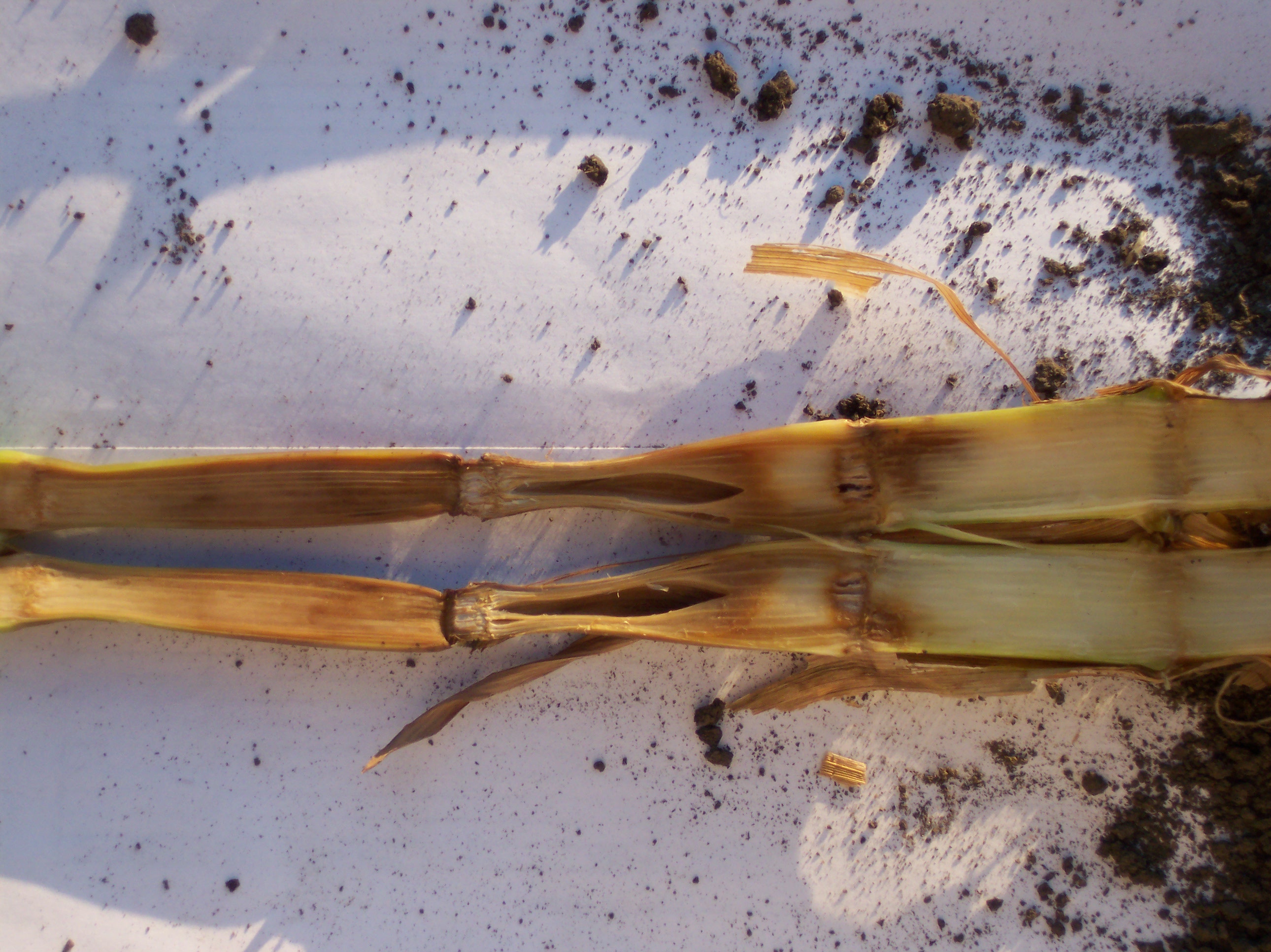 Symptoms of Pythium stalk rot. Image: A. Robertson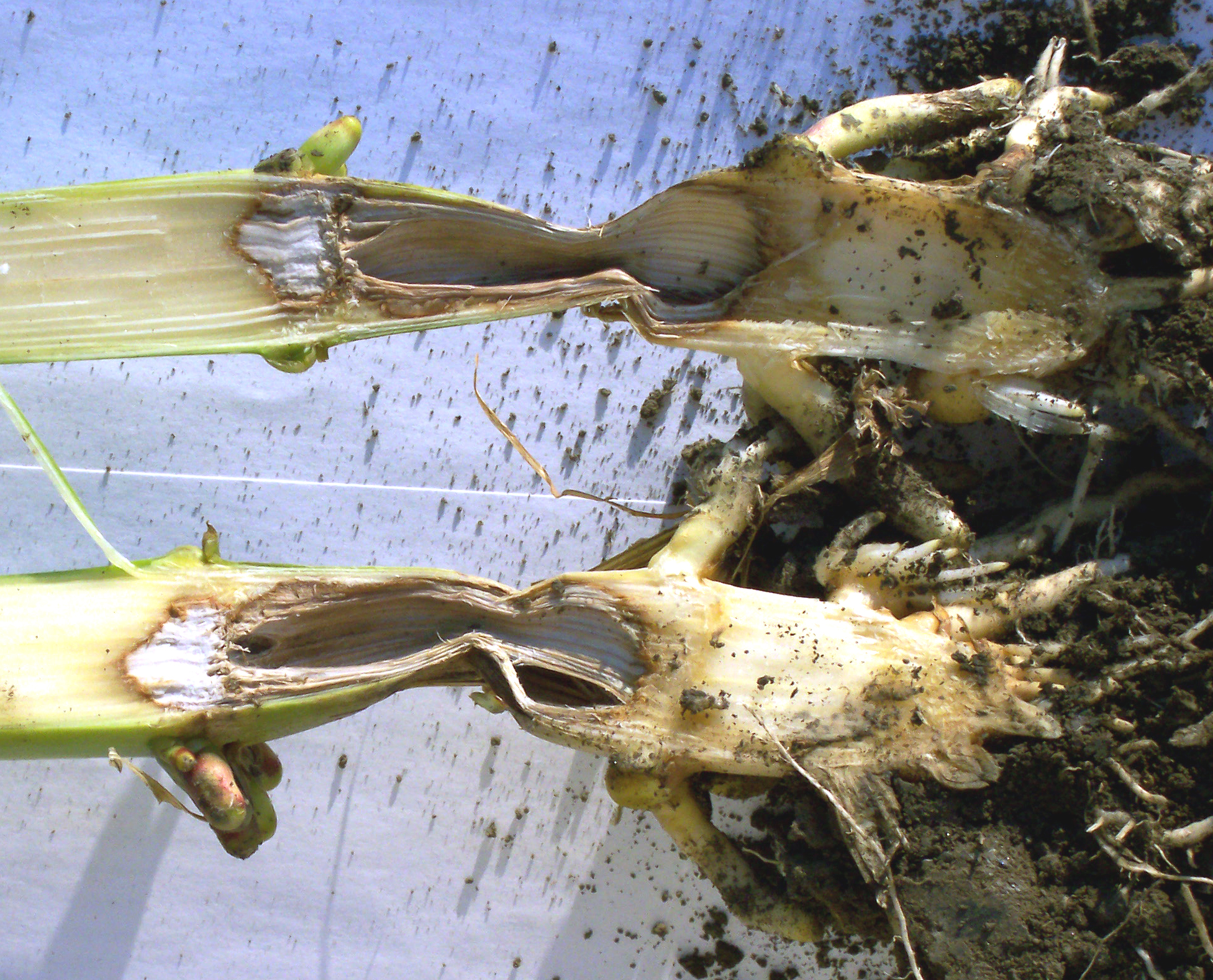 Pythium stalk rot causes decay of the first internode above the soil. Image: A. Robertson