Common smut of corn
Common smut is caused by the fungus Ustilago maydis. Common smut galls can form on stalks, leaves, ears, and tassels; actively growing tissue is especially susceptible. Galls are swollen, distorted growths that are at first covered with a glistening white membrane. The membrane eventually ruptures to reveal a mass of dark brown or black powdery spores.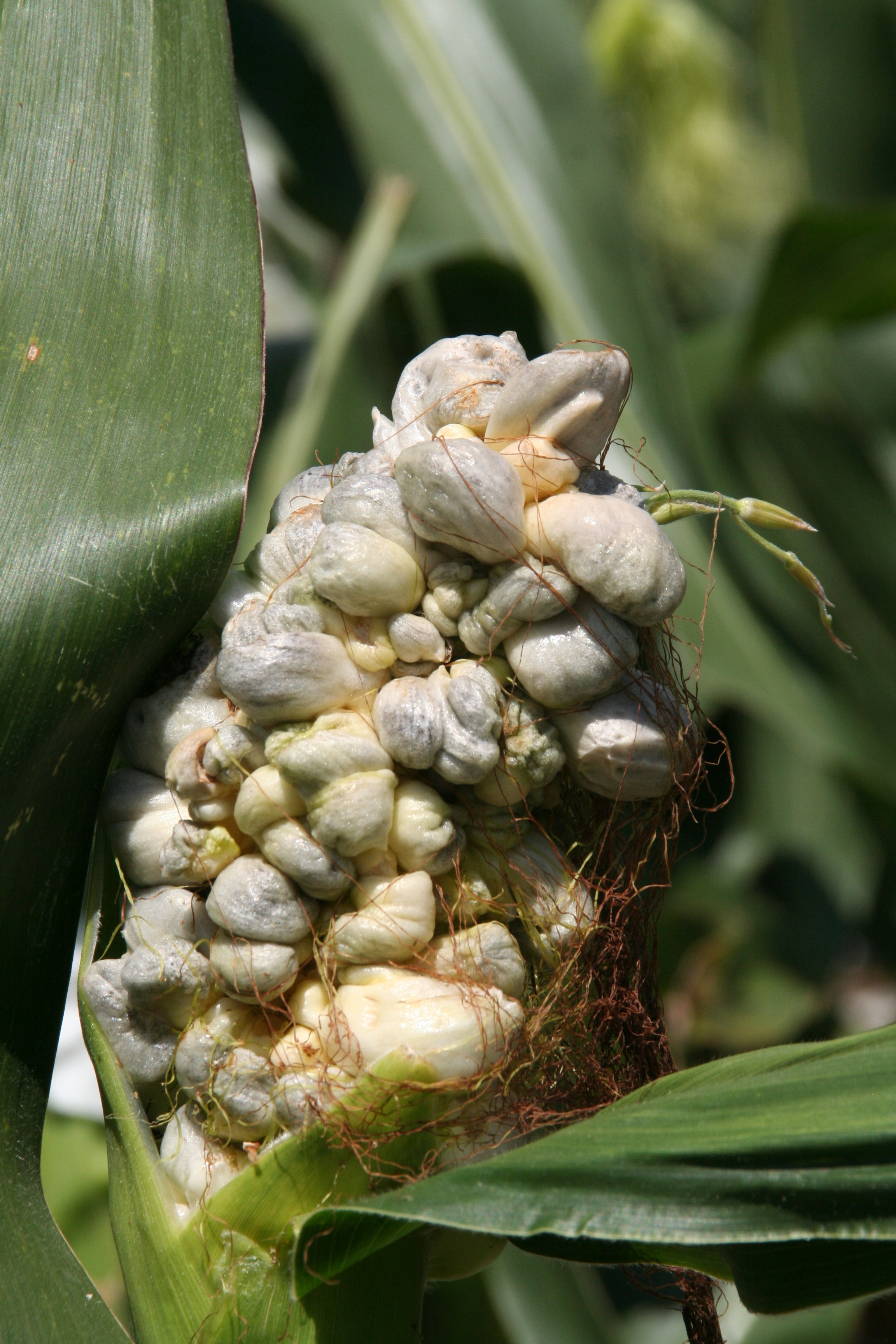 Common smut galls on corn ear. Image: D. Mueller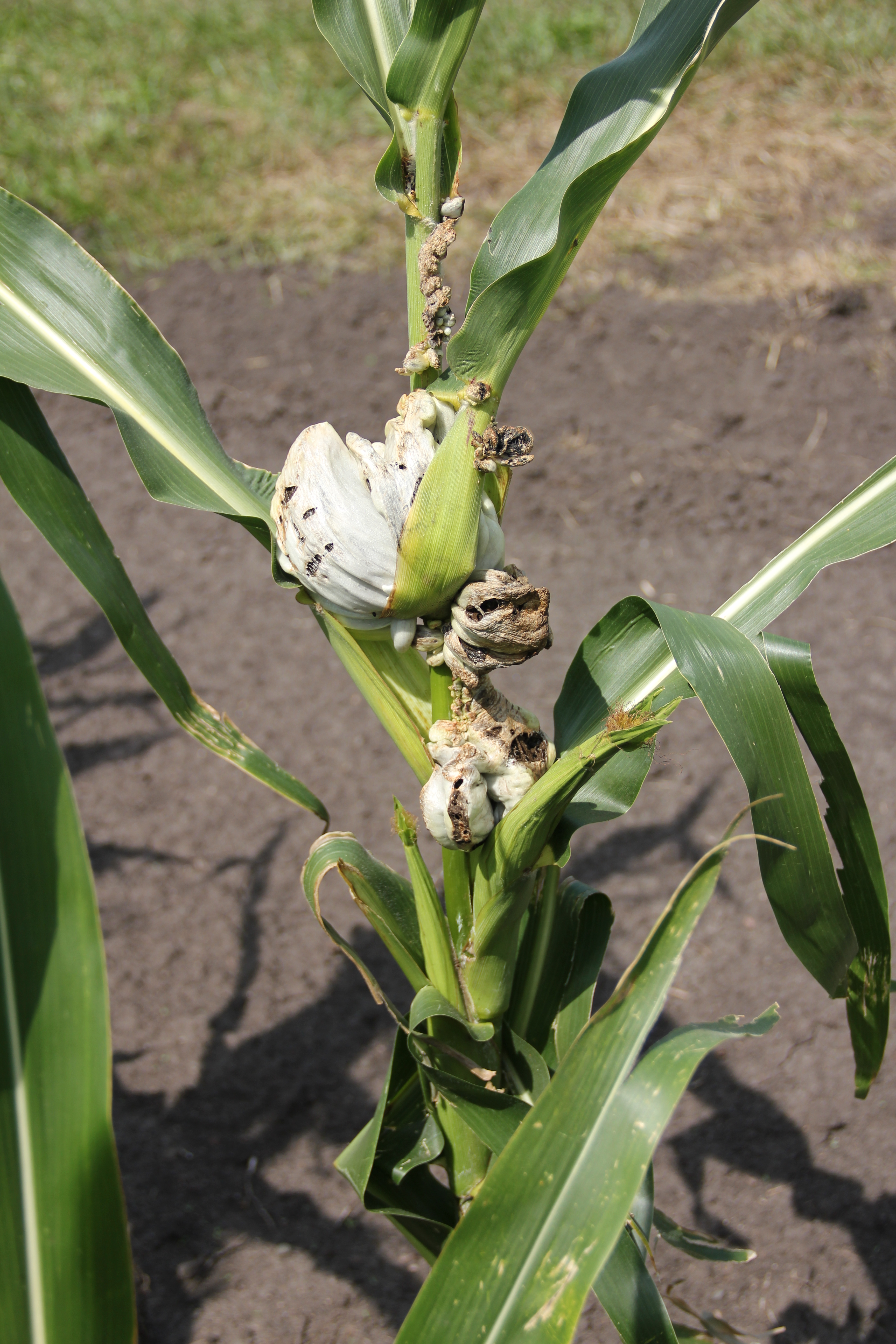 Common smut galls can form on most corn plant tissues. Image: A. Sisson
Common smut is favored by excess nitrogen, excess manure, herbicide injury, mechanical injury, and relatively dry, warm weather.
Some hybrids are less susceptible than others. Avoid mechanical damage from cultivation and herbicide injury to reduce disease risk. Maintenance of balanced fertility also will reduce risk of disease.