Alfalfa mosaic of soybean
Symptoms caused by Alfalfa mosaic virus (AMV) are patterns of bright yellow and dark green leaf tissue. Newly emerged leaves may be small with bright yellow spots and brown discoloration and plants may be stunted.
Alfalfa mosaic is transmitted by more than 15 aphid species, including the soybean aphid. Alternate hosts of AMV include alfalfa, other legumes, and solanaceous (nightshade family) plants. Alfalfa mosaic may be more prevalent at field edges, especially bordering alfalfa.
Current soybean varieties differ in tolerance to alfalfa mosaic based on the degree of symptom expression. Foliar insecticides are likely not effective in reducing transmission of AMV by aphids.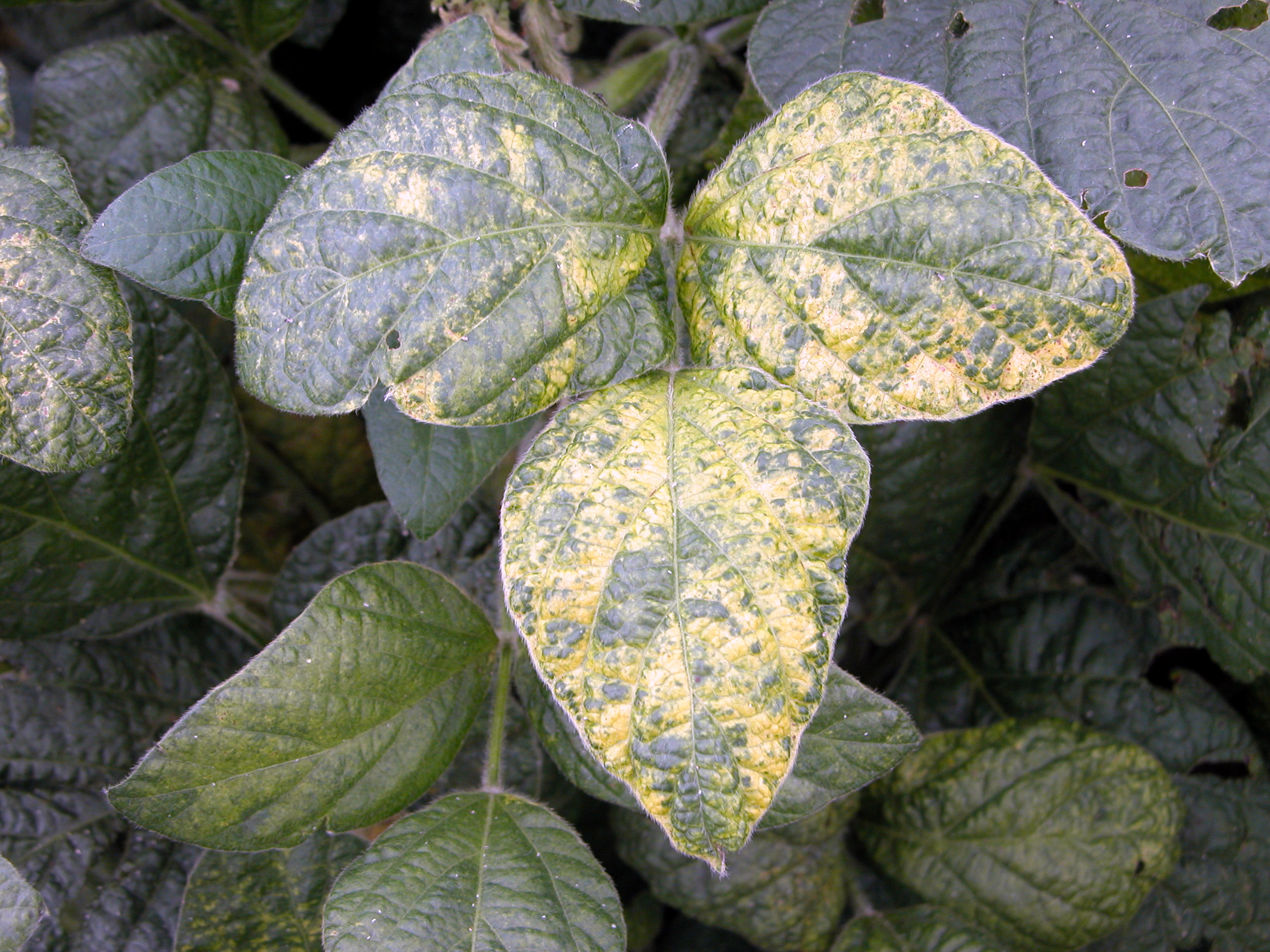 Symptoms of alfalfa mosaic on soybean leaves. Image: C. Grau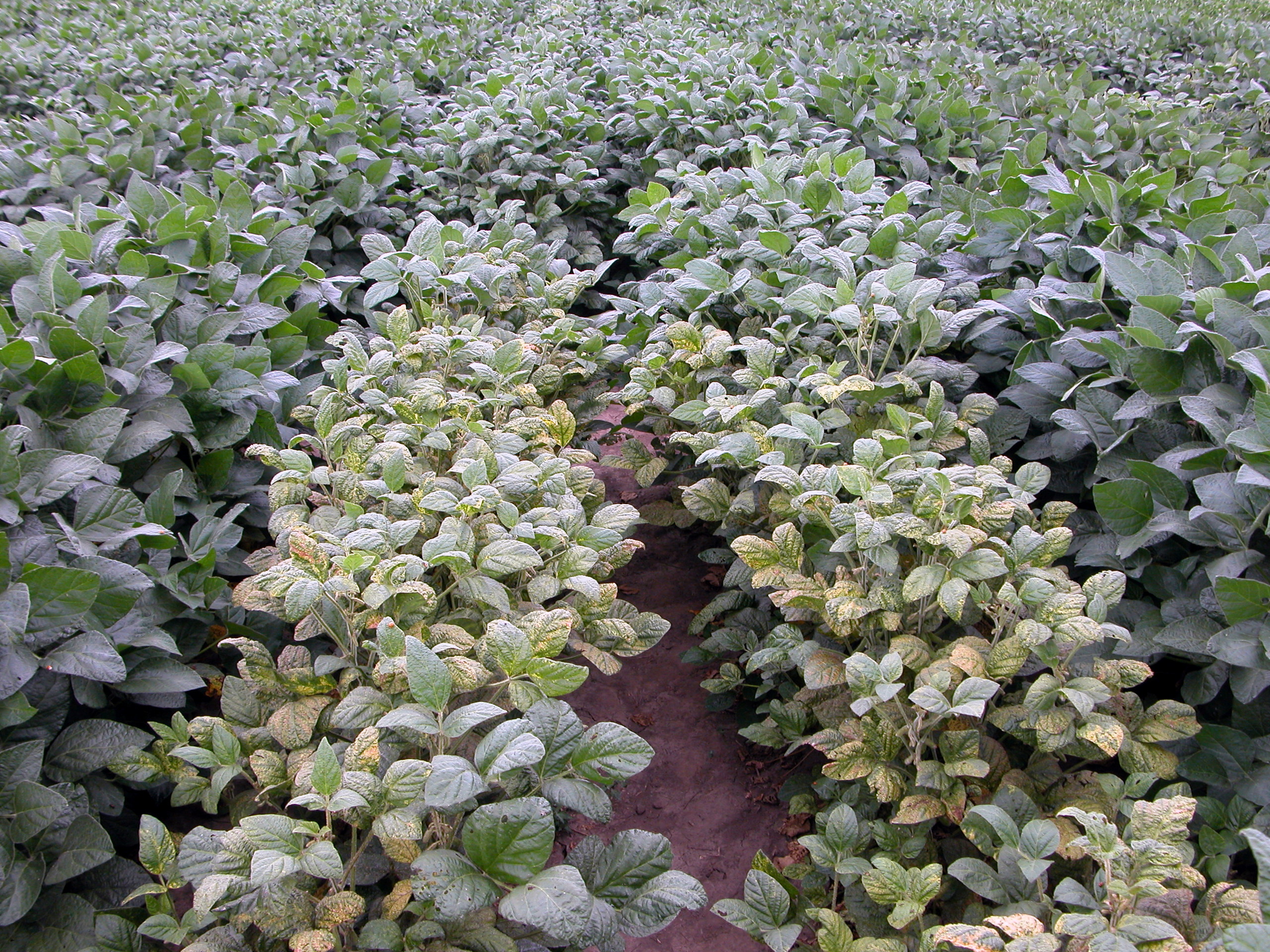 Soybean plants with alfalfa mosaic. Image: C. Grau