Spots on corn: Disease or something different?
CPN 2017. Published July 20, 2021. DOI: doi.org/10.31274/cpn-20210721-0
Over the past two years there have been increased reports of leaf spotting on corn in some southern and mid-southern states. Symptoms include tiny (less than 1 mm) tan to brown spots with a darker brown margin (Figure 1). The associated leaf spots can be comprised of just a few spots scattered on a leaf, or can be clustered on the leaf covering large sections of the leaf surface (Figure 2). It is common to see the spots concentrated along the mid-rib of leaves. The symptoms can easily be confused with southern rust, insect damage, or Curvularia leaf spot (Figures 3, 4). Symptoms are generally observed in the mid-to-lower canopy and are more noticeable on field edges.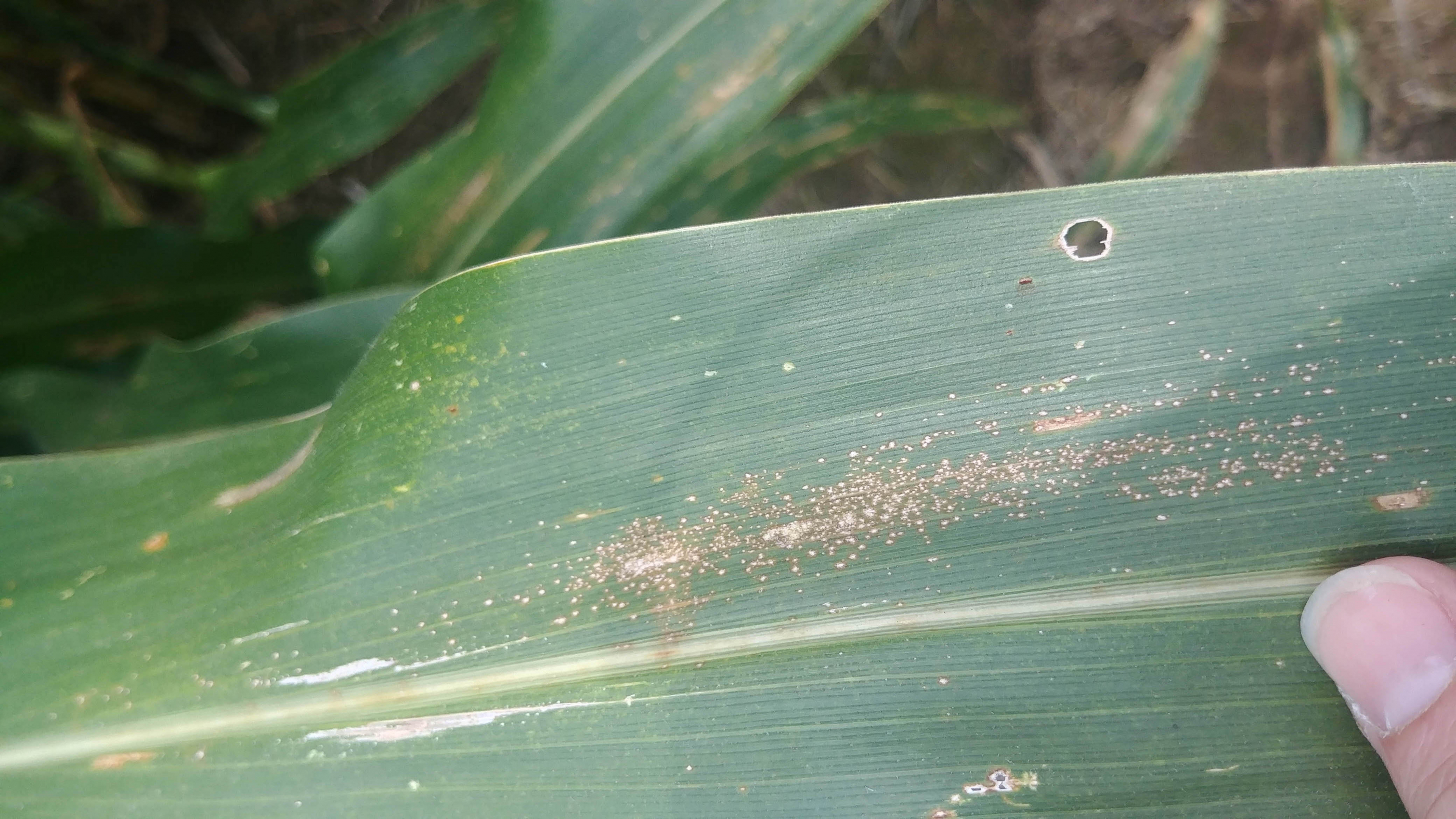 Figure 1. Symptoms of an abiotic disorder on corn.
Image: Kiersten Wise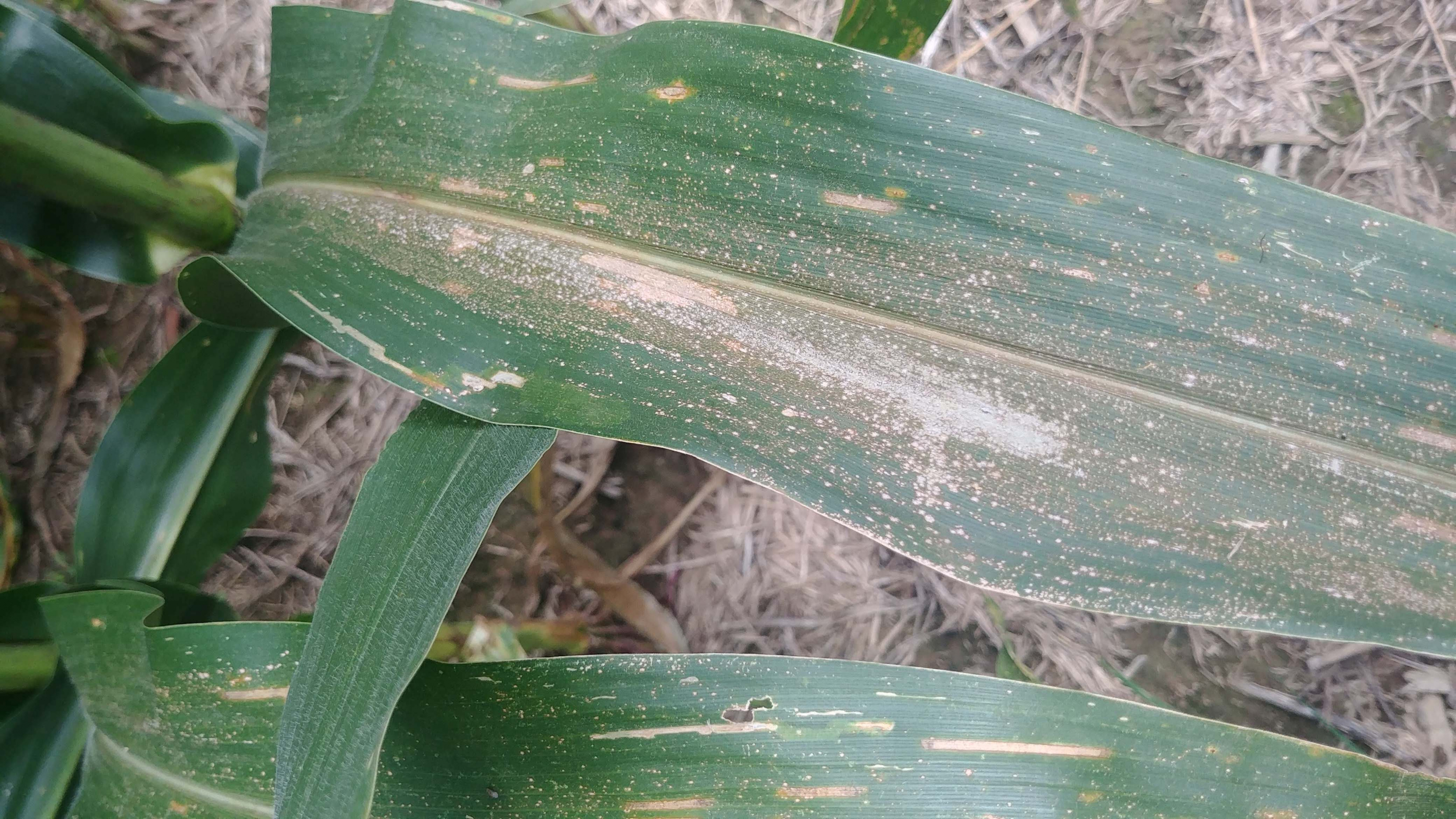 Figure 2. Clustered symptoms of an abiotic disorder on corn.
Image: Kiersten Wise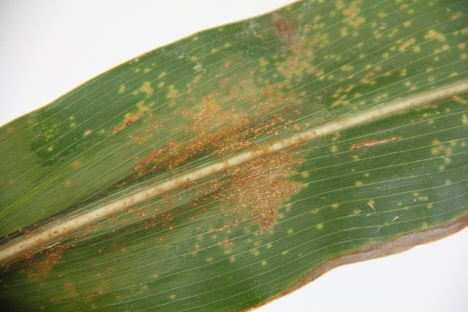 Figure 3. Chlorotic lesions of southern rust shown here on corn may be mistaken for an abiotic disorder in corn. Chlorosis occurs on the underside of leaves while pustules occur primarily on top of leaf.
Image: Kiersten Wise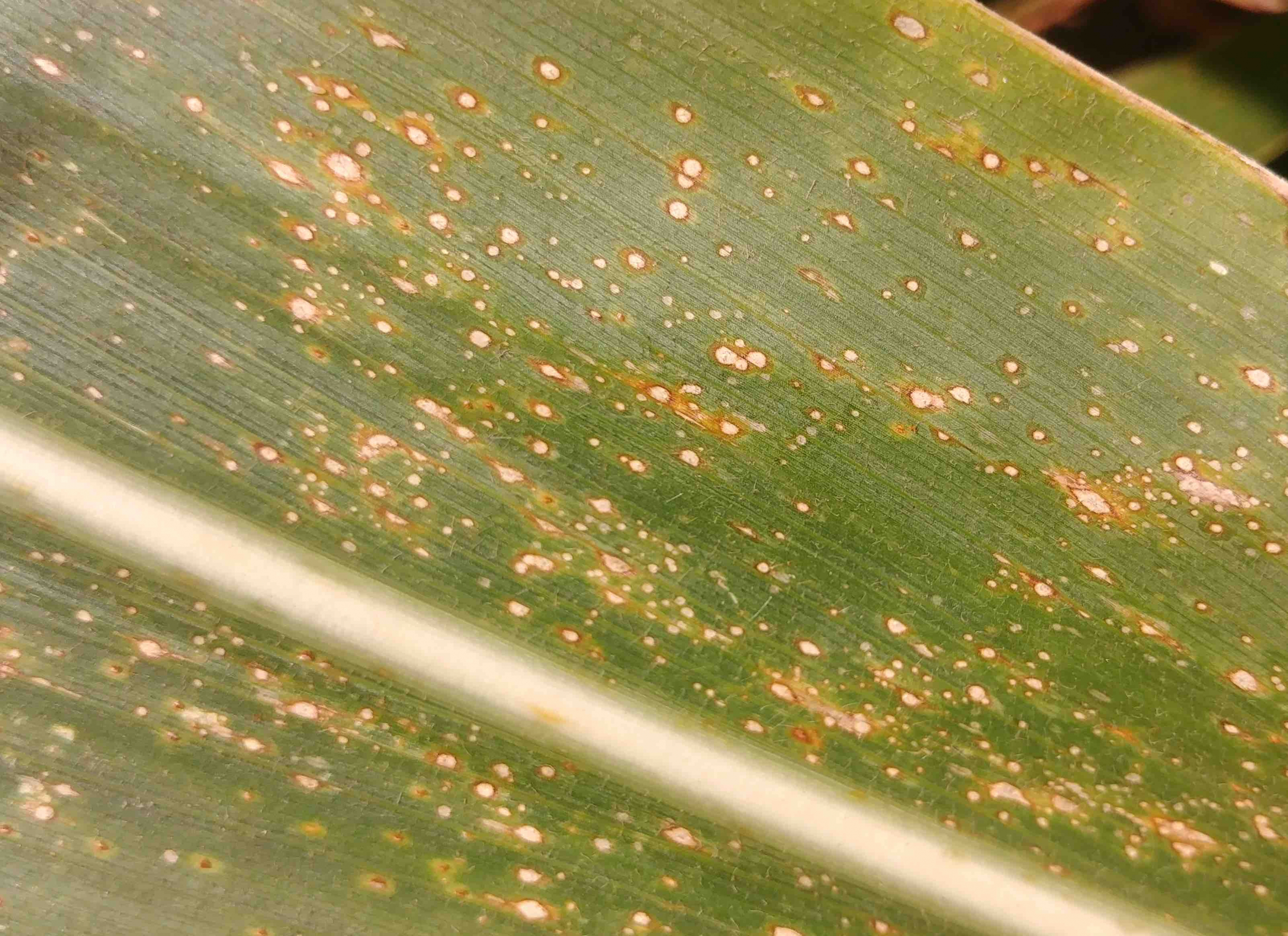 Figure 4. The abiotic disorder can also resemble symptoms of Curvularia leaf spot shown here.
Image: Kiersten Wise
To date, a pathogen has not been associated with symptomatic leaves. Attempts to isolate any organism from symptomatic leaves have been unsuccessful, and, we are currently classifying this as an abiotic disorder. It is possible that these symptoms are associated with a physiological crop response to stress, such as heat or moisture stress. Each year the symptoms have appeared after tasseling (VT) and into grain fill (R1-R5), developing during the hottest part of the summer. We have also observed hybrid differences in the severity of the symptoms.
We are still learning about this disorder, and to date there has not been observed or reported yield losses as a result of the symptoms, but the impact on yield is still being investigated. It is important to distinguish this disorder from foliar diseases like southern rust and Curvularia leaf spot to determine if it is reducing yield. More information about how to identify southern rust can be found here, and information on Curvularia leaf spot can be found here.
Acknowledgments
Authors
Kiersten Wise, University of Kentucky; Bob Kemerait, University of Georgia; Trey Price, LSU AgCenter; and Tom Allen, Mississippi State University.
This publication was developed by the Crop Protection Network, a multi-state and international collaboration of university/provincial extension specialists and public/private professionals that provides unbiased, research-based information to farmers and agricultural personnel.
This information in this publication is only a guide, and the authors assume no liability for practices implemented based on this information. Reference to products in this publication is not intended to be an endorsement to the exclusion of others that may be similar. Individuals using such products assume responsibility for their use in accordance with current directions of the manufacturer.
The U.S. Department of Agriculture (USDA) prohibits discrimination in all its programs and activities on the basis of race, color, national origin, age, disability, and where applicable, sex, marital status, familial status, parental status, religion, sexual orientation, genetic information, political beliefs, reprisal, or because all or a part of an individual's income is derived from any public assistance program. (Not all prohibited bases apply to all programs.) Persons with disabilities who require alternative means for communication of program information (Braille, large print, audiotape, etc.) should contact USDA's TARGET Center at (202) 720-2600 (voice and TDD). To file a complaint of discrimination write to USDA, Director, Office of Civil Rights, 1400 Independence Avenue, S.W., Washington, D.C. 20250-9410 or call (800) 795-3272 (voice) or (202) 720-6382 (TDD).
USDA is an equal opportunity provider and employer.
©2021 by the Crop Protection Network. All rights reserved.
Click the link below to download this publication.
Spots on corn: Disease or something different?