Target spot, caused by the fungus Corynespora cassiicola, can infect nearly all soybean plant parts. Prior to 2010 it was considered a minor disease of soybean; however, severe infections on susceptible varieties can cause significant defoliation across the southern U.S. The target spot pathogen can infect other row crops such as cotton.
Lesions that are reddish-brown round to irregularly shaped form on leaves that are often surrounded by yellow halos. Lesions vary in shape and size but are often ⅜ to ⅝ inch in diameter in the lower canopy and smaller in the upper. Concentric rings may form in more developed lesions, hence the name target spot. Defoliation may occur with severe infections starting with the lower canopy and moving upward. Lesions are often observed after canopy closure later in the growing season and most severe when conditions are warm (75-85°F) with frequent rainfall events over several weeks. Lesions on stems and petioles are dark brown and vary in size from specks to elongated dark areas. Lesions on pods are small, circular purple or black spots with brown margins, but are less common than lesions on the leaves and stems.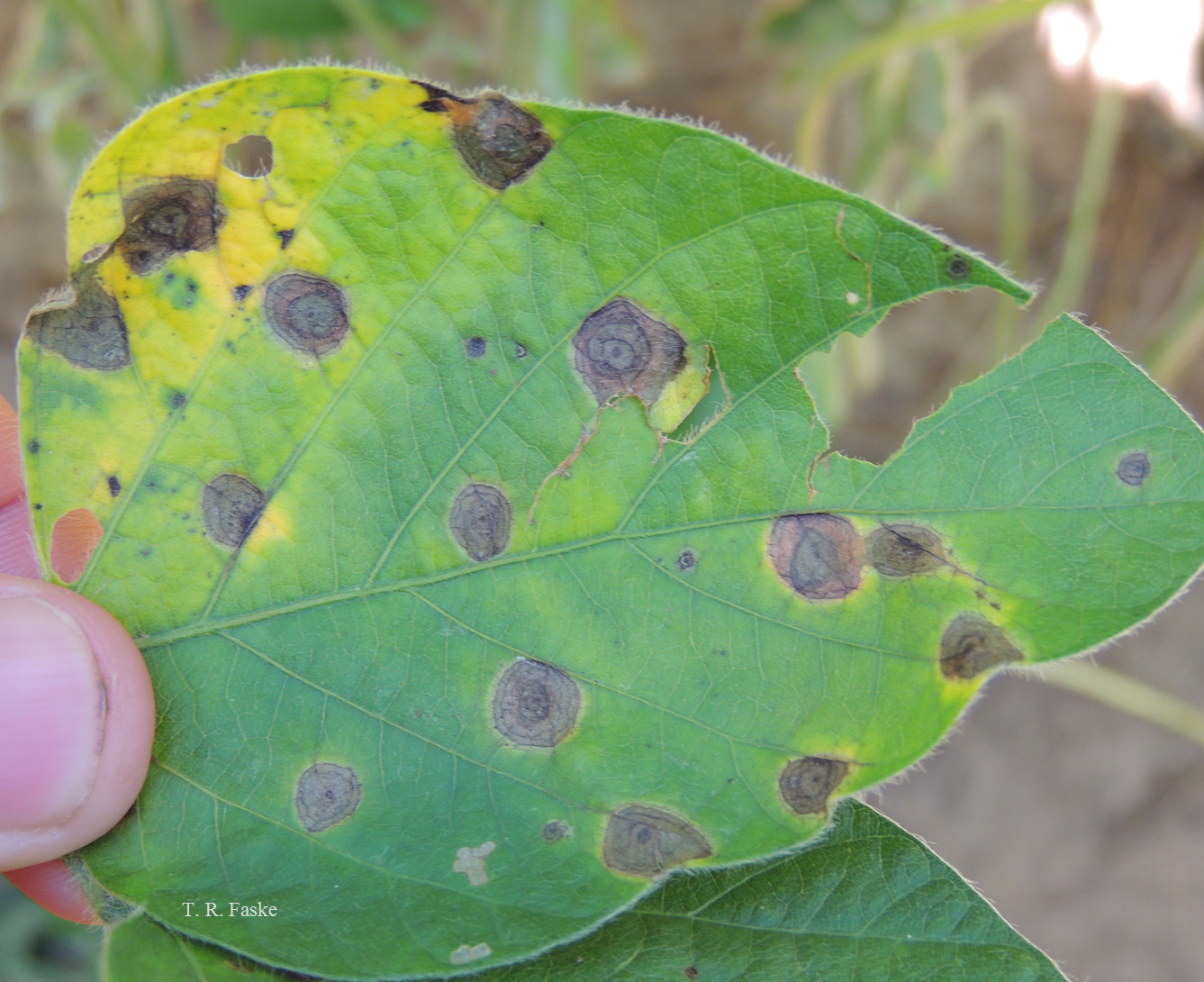 Early lesions of target spot. Image: T. Faske.
Lesions of target spot that are later in development. Image: T. Allen.