Soybean rust of soybean
Soybean rust is caused by the fungus Phakopsora pachyrhizi. Symptoms are most common after flowering, beginning on lower leaves. Lesions start to form on lower leaf surfaces as small, gray spots that change to tan or reddish-brown. Lesions are scattered within yellow areas appearing translucent if held up to the sun. Mature lesions contain one to many small pustules, usually on lower leaf surfaces.
The rust pathogen survives in southern states. Movement northward depends on dispersal of spores and disease establishment in new areas, a process that needs to be repeated several times in a growing season for rust to cause an epidemic in northern states. Cool, wet weather or high humidity favor epidemics. Dense canopies provide ideal conditions for disease development.
Foliar fungicides are the only viable option for managing soybean rust and need to be sprayed prior to infection or, at the latest, very soon after initial infection.
Track movement of the pathogen at //sbr.ipmpipe.org to know when to begin scouting.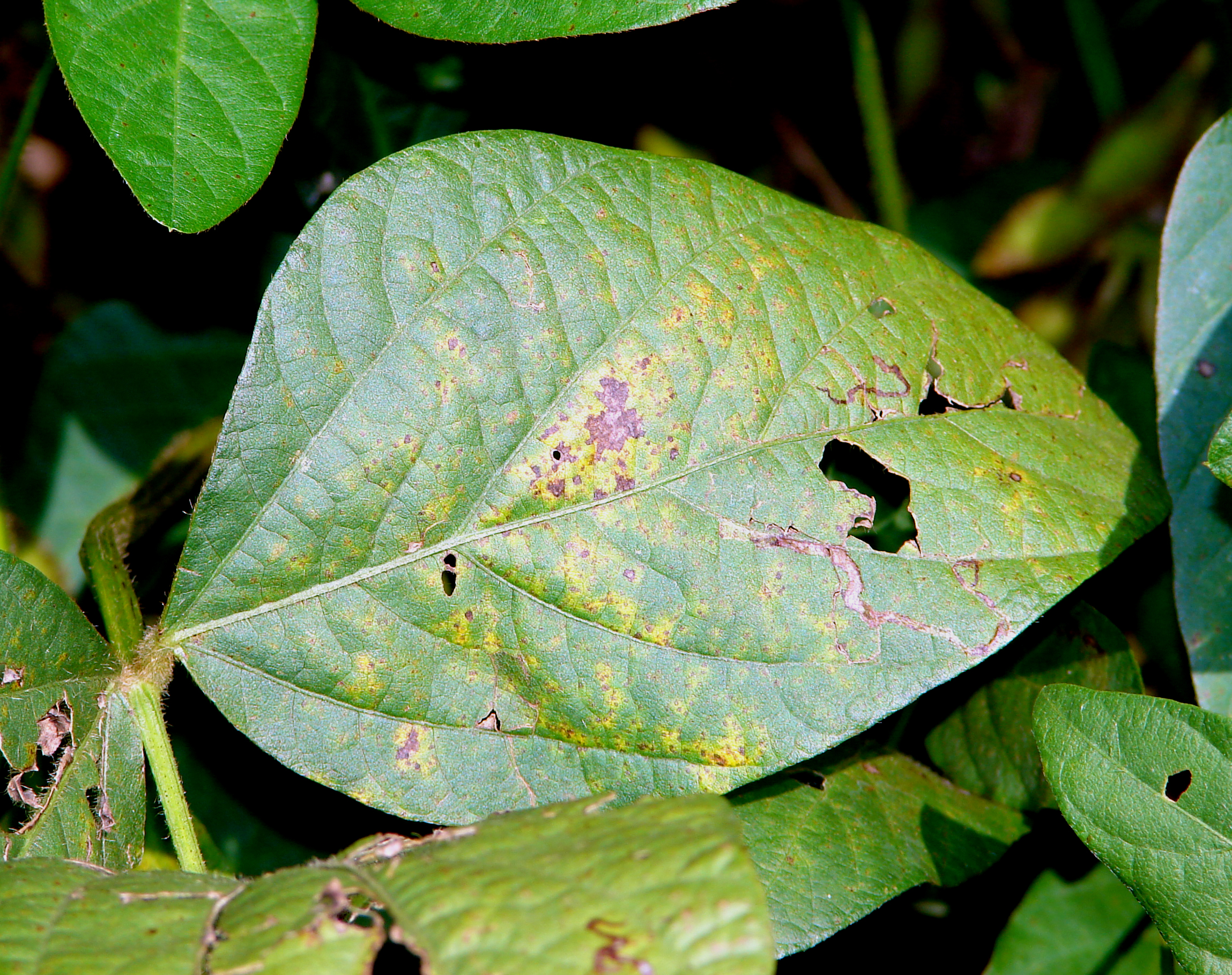 Symptoms of soybean rust on the leaf surface. Image: D. Mueller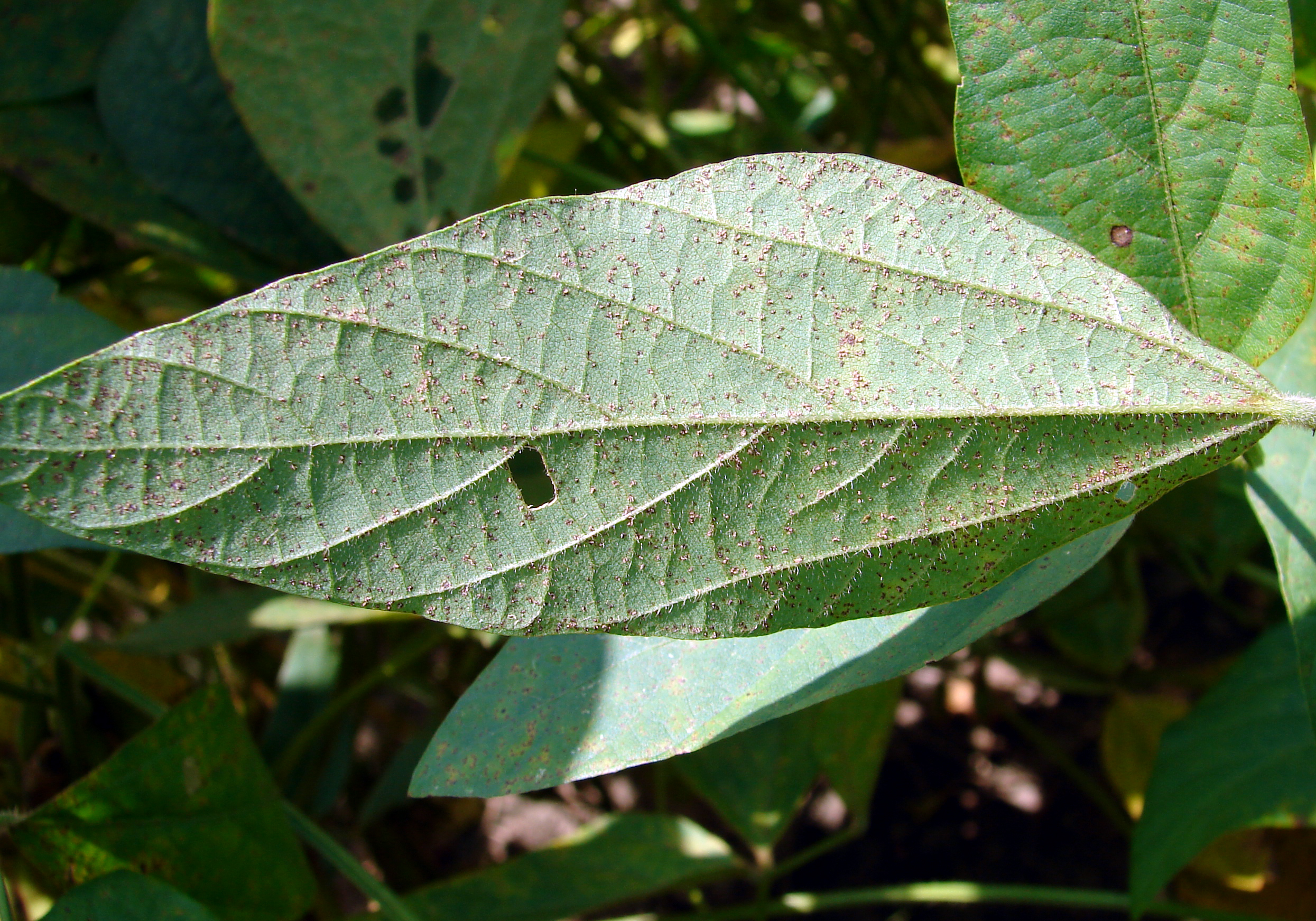 Leaf underside showing symptoms of soybean rust. Image: D. Mueller