Soybean dwarf of soybean
Symptoms caused by Soybean dwarf virus (SbDV) can vary due to virus strain, infection timing, and variety of soybean. Leaves can be dark green, brittle, wrinkled, curled, small, and thick while green stem, delayed maturity, plant stunting, yellowing between leaf veins, and decreased seed number can also occur.
SbDV is transmitted by aphids and has multiple legume and non-legume host plants. Severity and incidence of soybean dwarf can increase if early season environmental conditions favor aphid development.
Soybean dwarf-tolerant or -resistant soybean varieties exist. Virus dissemination within a field can be reduced by managing aphids using seed and foliar insecticides. Soybean fields planted next to clover are at higher risk of exposure to SbDV inoculum, while soybean seeds are not a source of inoculum.
Soybean leaf with symptoms of Soybean dwarf virus infection. Image: A. Sisson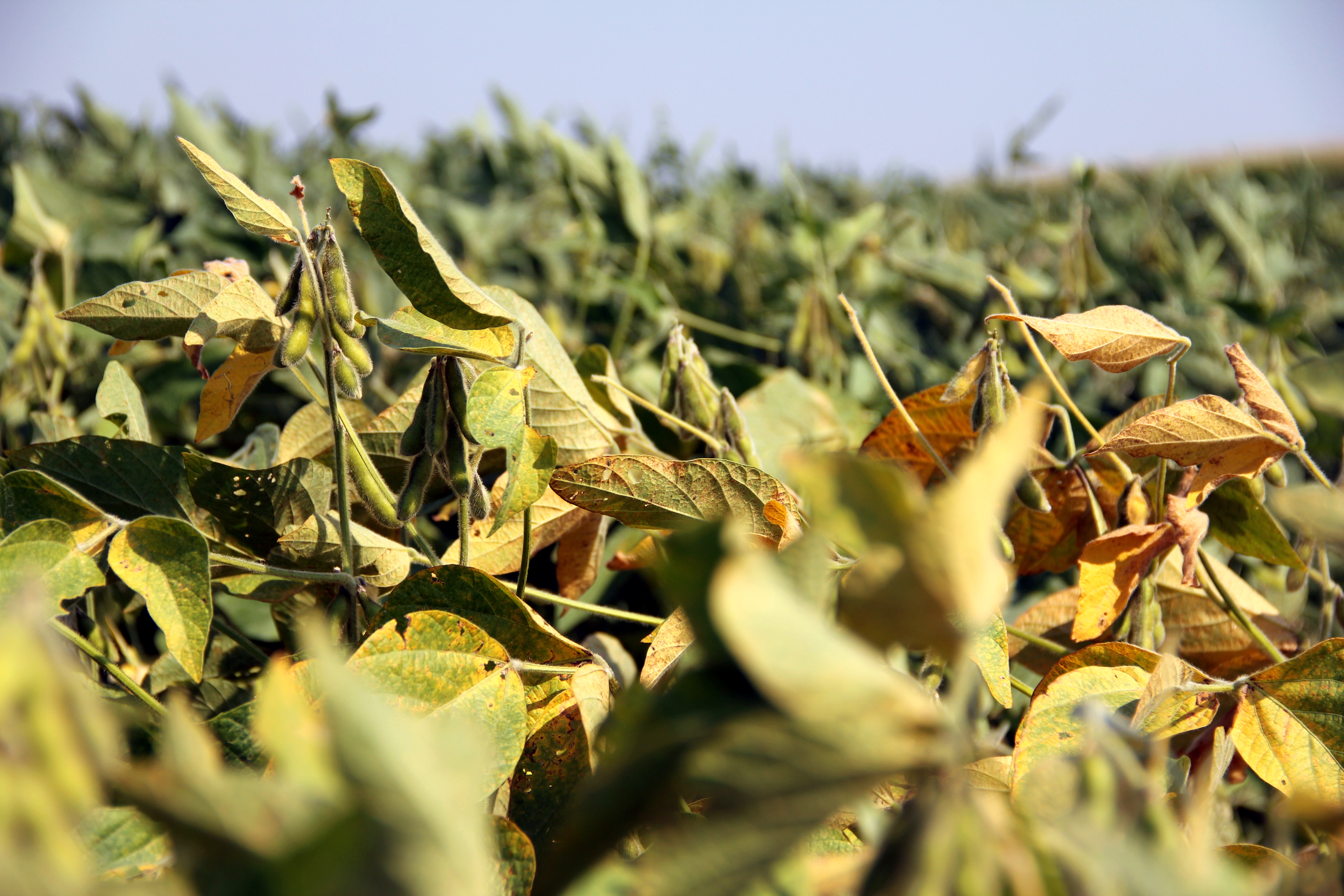 Soybean dwarf symptoms in soybean field. Image: A. Sisson