Pod and stem blight of soybean
Pod and stem blight is caused by the fungus Diaporthe sojae. Pod and stem blight is characterized by black, raised specks that appear in linear rows on mature soybean stems. These specks are fungal reproductive structures known as pycnidia. Pycnidia can also cover pods, but they may not follow the linear pattern seen on stems. These signs are most prevalent from R6 through R8.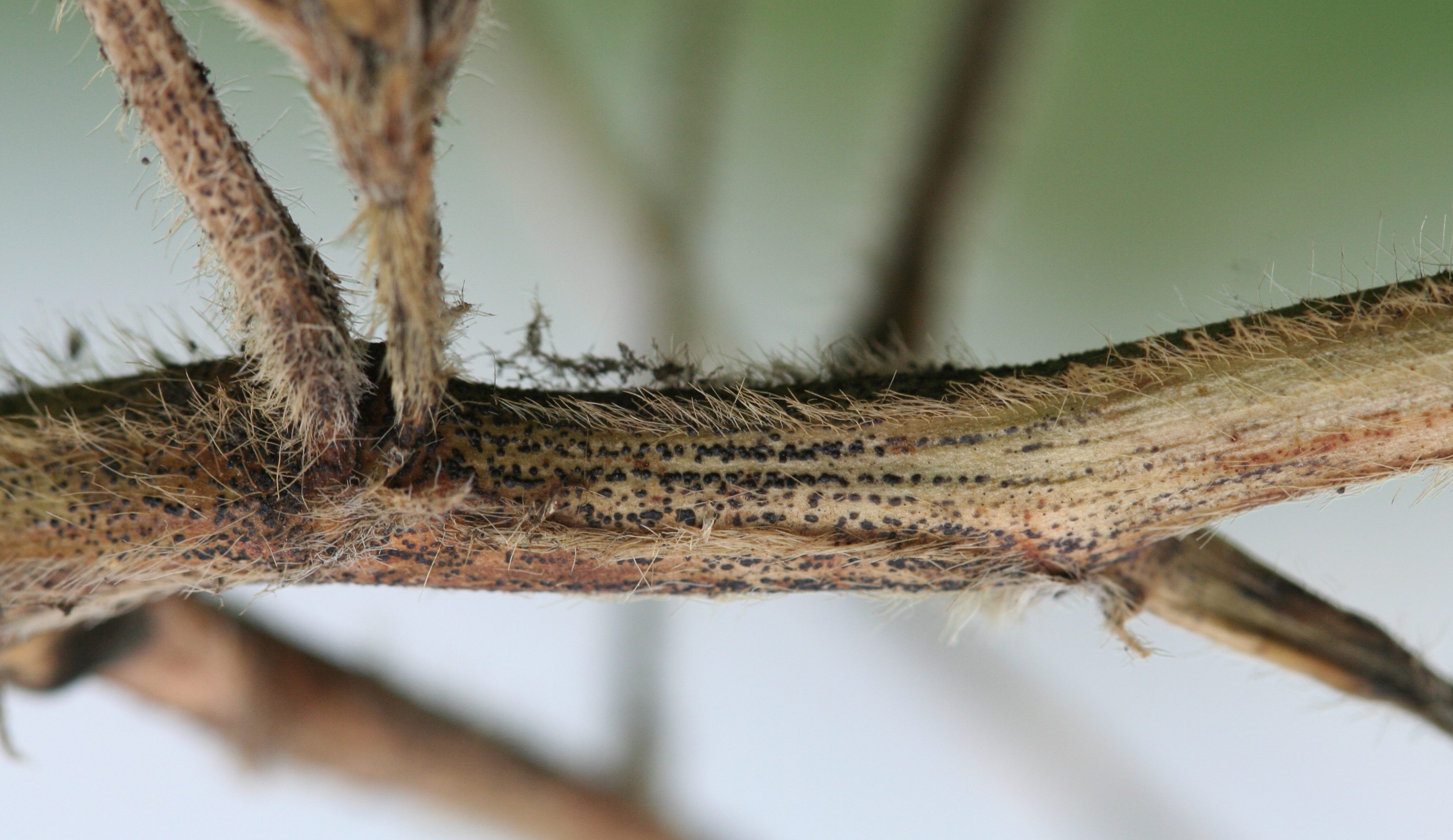 Linear rows of pycnidia on soybean stem characteristic of pod and stem blight. Image: D. Mueller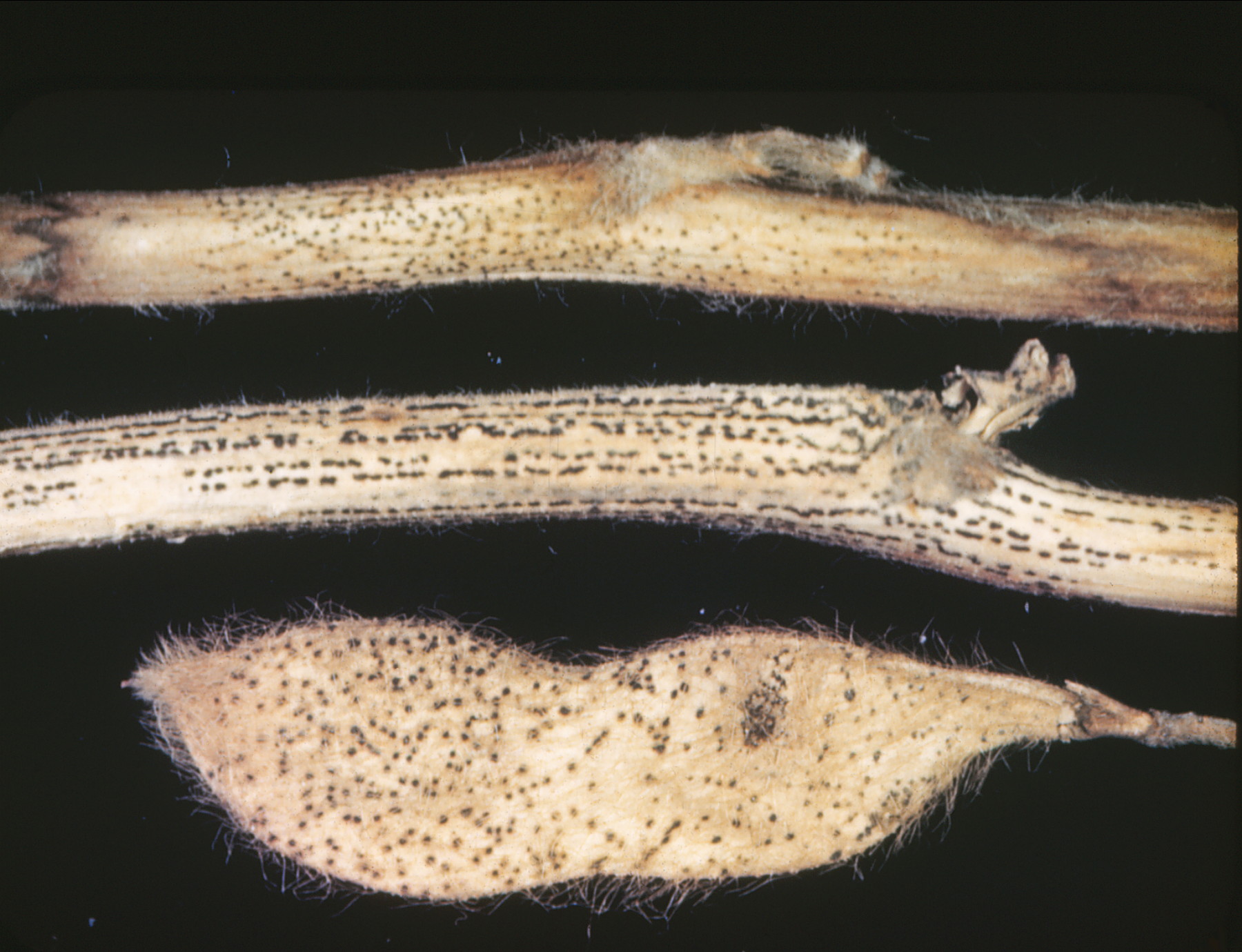 Pod and stem blight pycnidia on stem and pod. Image: C. Grau
The fungal pathogens survive in infested residue and seed. Infection occurs when spores are splashed by rain onto plants in early vegetative growth stages. Pod and stem blight is favored by warm, humid weather when soybean plants are maturing. Also, disease is more severe if harvest is delayed.
Crop rotation and tillage will reduce survival of the causal pathogen. Foliar fungicide can protect quality of seeds if applied near R5, but yield may not be increased. Risk may be reduced by planting a later maturing variety for the region.
For more information see the Pod and Stem Blight and Phomopsis Seed Decay publication.