Other nematodes that infect soybeans include the sting nematode (Belonolaimus species), lesion nematode (Pratylenchus species), reniform nematode (Rotylenchulus reniformis), and lance nematode (Hoplolaimus species).
Symptoms of nematode damage include poor or uneven stand development, stunted growth, foliar chlorosis and empty pods. These symptoms can occur at any time in the season and are often localized to areas in a field where there are severe nematode population densities.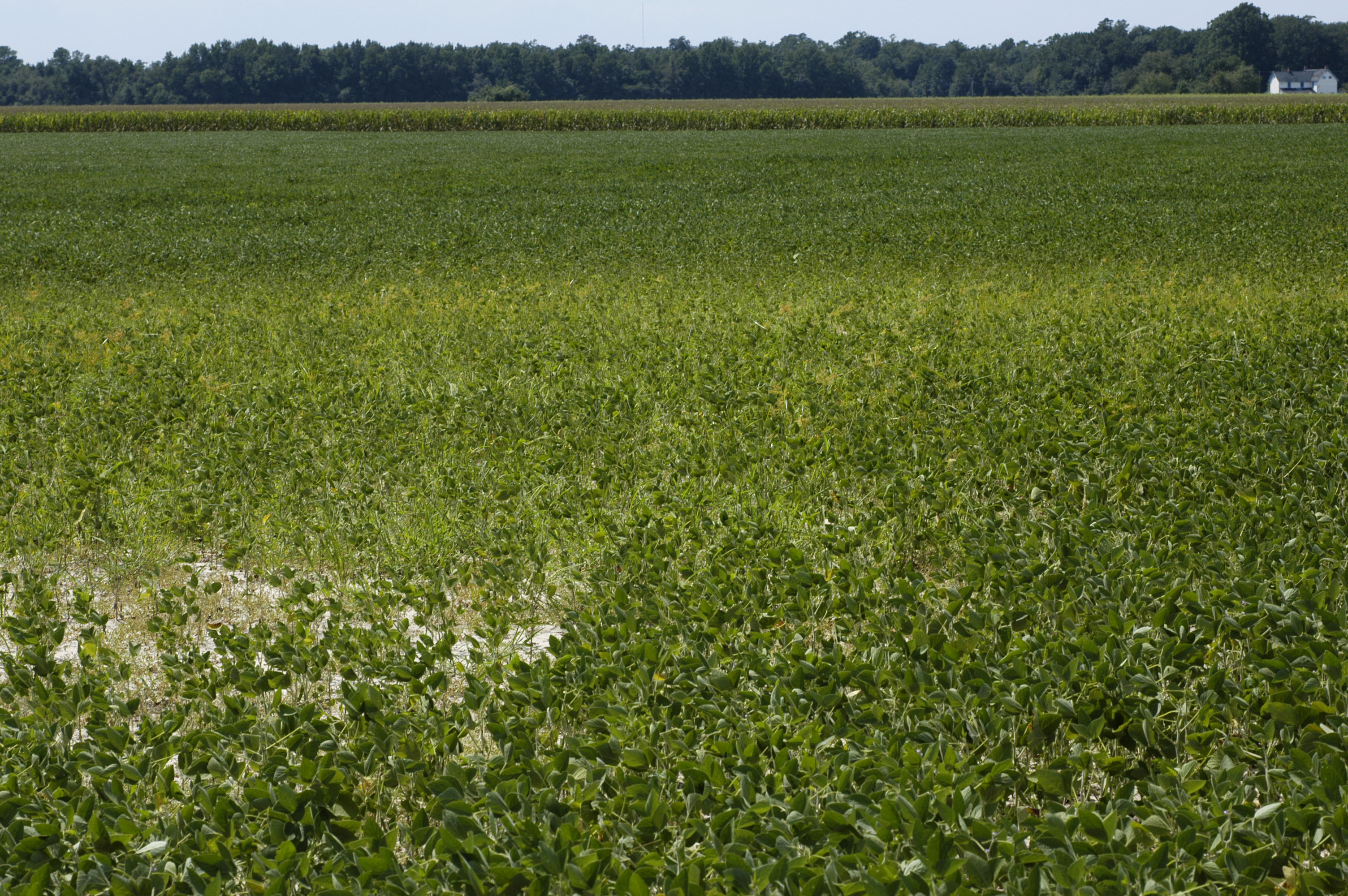 Patch of soybeans with symptoms including stunting and chlorosis due to sting nematodes. Image: B. Mulrooney.
General indications of nematode damage to roots include stunted root growth, formation of root lesions, root malformation, necrosis, girdling, and discoloration. Symptoms are more likely to occur during periods with drought stress and in areas with low fertility due to limited root development. The reniform nematode produces egg masses on the root surface that are visible with a magnification, however, the sting, lesion and lance nematodes do not. Nematode issues are rarely diagnosed based on foliar or root symptoms, thus a fall soil sample is the best way to determine the types of problematic nematode species in a field.