Maize dwarf mosaic of corn
Maize dwarf mosaic is caused by the Maize dwarf mosaic virus. Infected plants have a stippled (small, discolored specks) mottle or mosaic of light and dark green that may develop into narrow streaks on the youngest leaves. There may be a shortening of internodes causing a stunted, bunchy appearance of the plant. As plants mature and temperatures rise, mosaic symptoms often disappear and the young leaves become more yellow. Infected plants are predisposed to root rot and may be barren or have small ears with kernel abortion.
The causal virus overwinters in weeds, primarily in Johnsongrass, and is transmitted to corn by several species of aphids.
Resistant hybrids are available. Weed management will reduce the spread of the disease from grasses.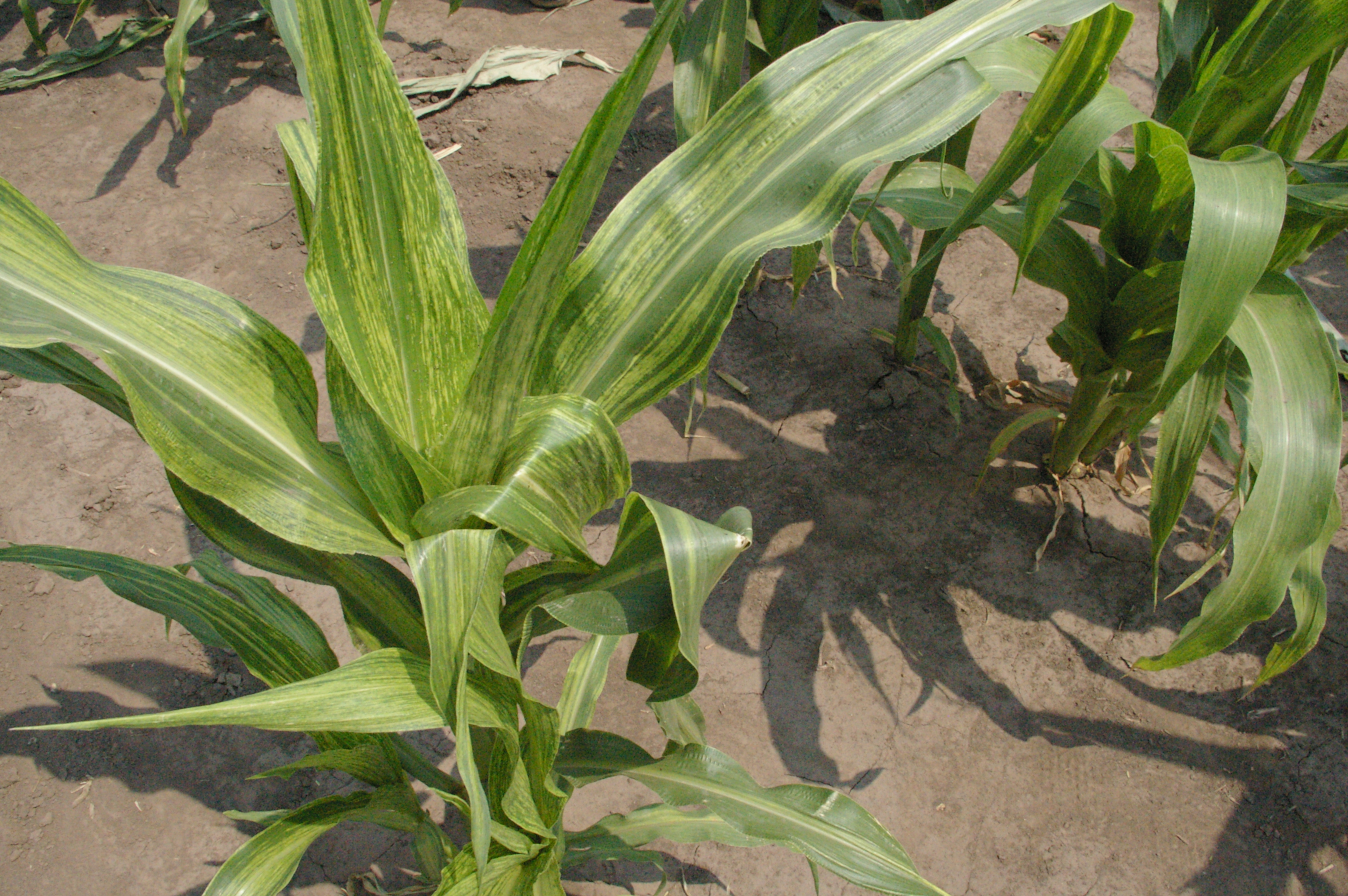 Yellowish streaks on leaves symptomatic of maize dwarf mosaic. Image: C. Grau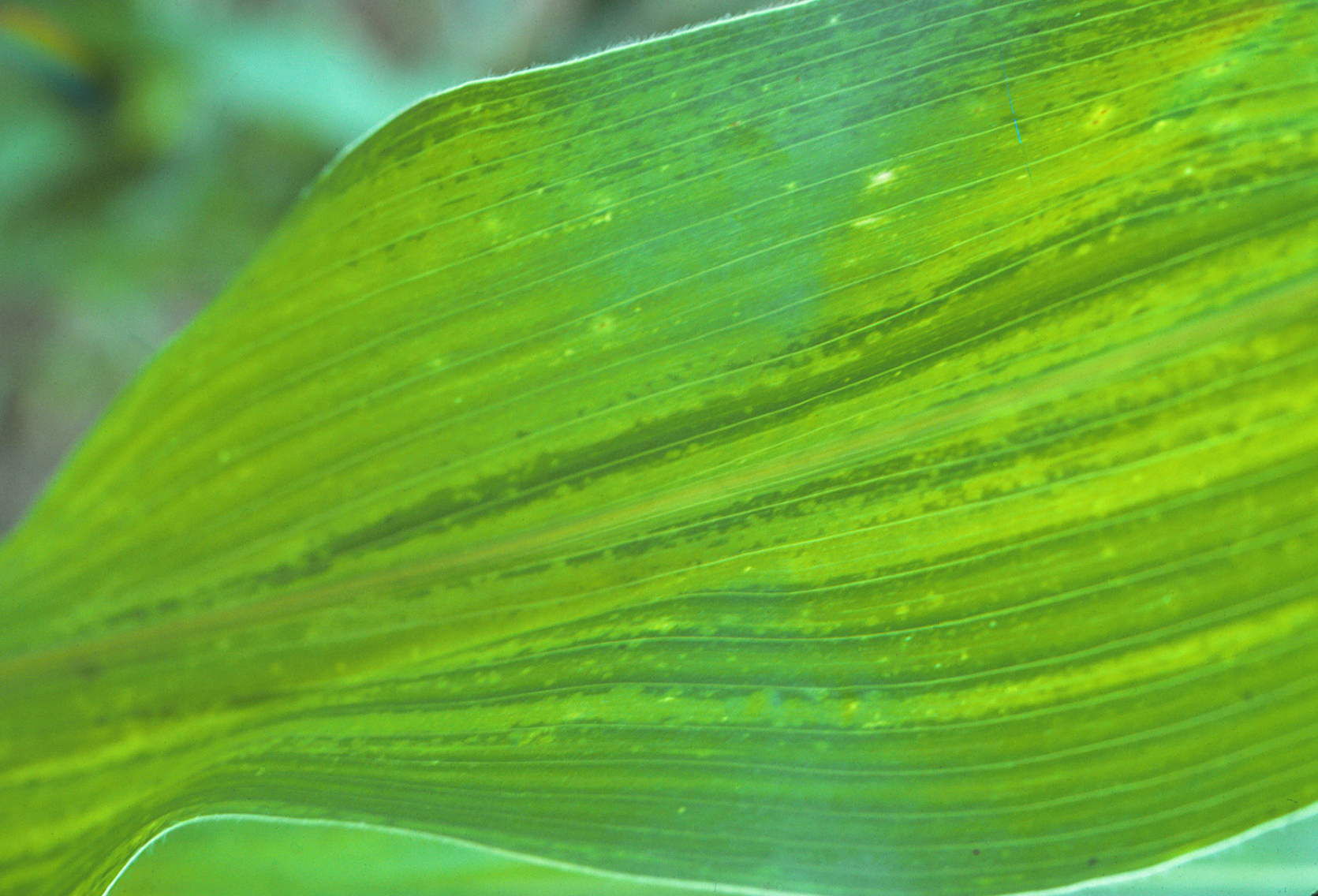 Maize dwarf mosaic leaf discoloration. Image: C. Grau