Head smut of corn
Head smut is caused by the fungus Sphacelotheca reiliana. Forming on the tassels and ears, galls are at first covered with a thin layer of tissue that breaks open to expose the black spore masses and threadlike remains of the vascular bundles. Leaf-like proliferations develop on the tassel and ears. Ears may be aborted and replaced with a proliferation of leafy tissue. Plants also may be severely dwarfed.
Disease is most common in soils with nitrogen deficiencies.
Ear tissue replaced by leaf-like proliferations and spore masses. Image: A. Sisson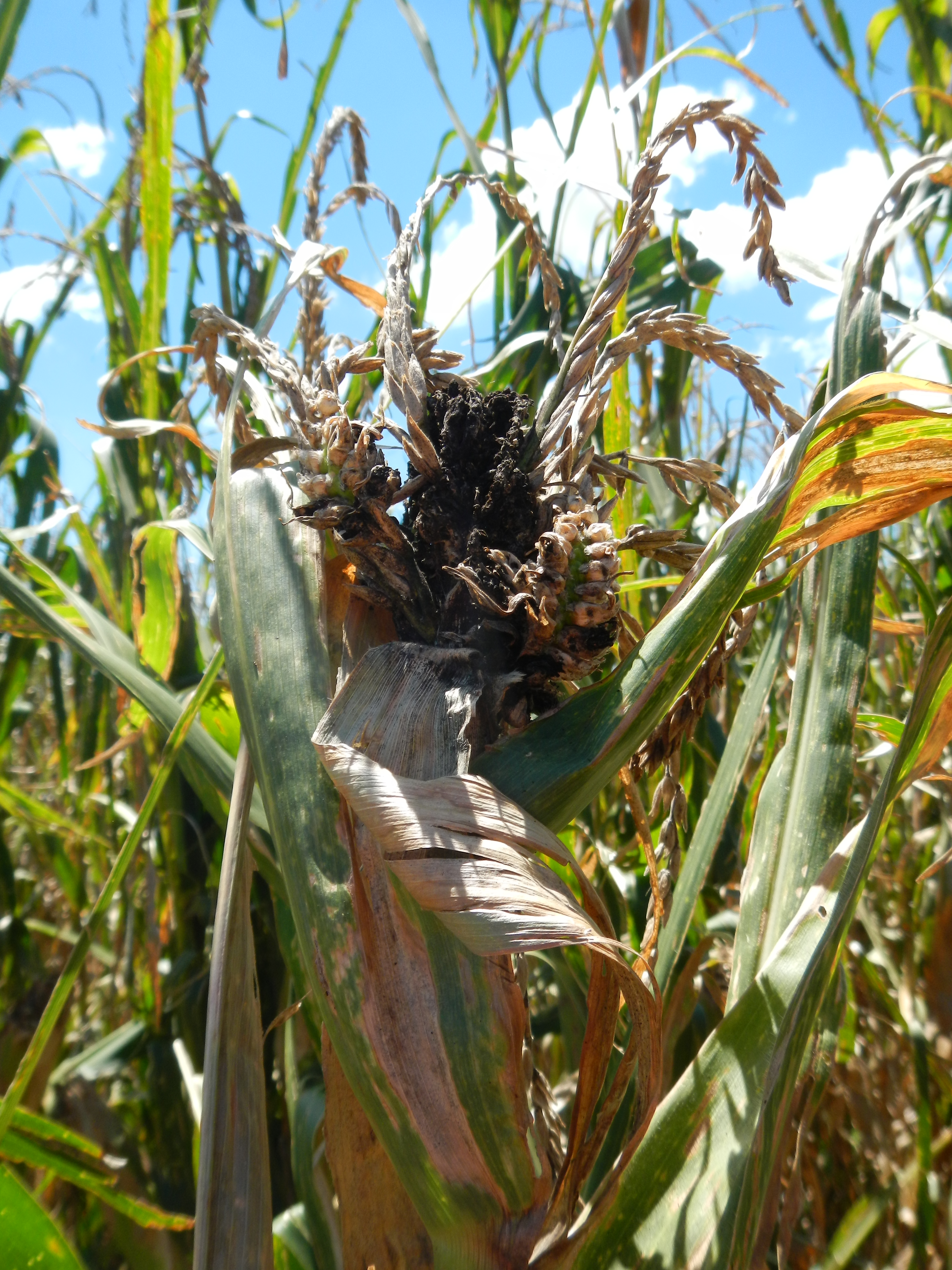 Head smut on tassel. Image: D. Mueller
Most hybrids grown in the United States are highly tolerant. Disease can be reduced through use of systemic fungicide seed treatments. Rotation will reduce inoculum buildup, but some strains of the fungus can infect both corn and sorghum. Adequate nitrogen during the early growth stages reduces susceptibility.